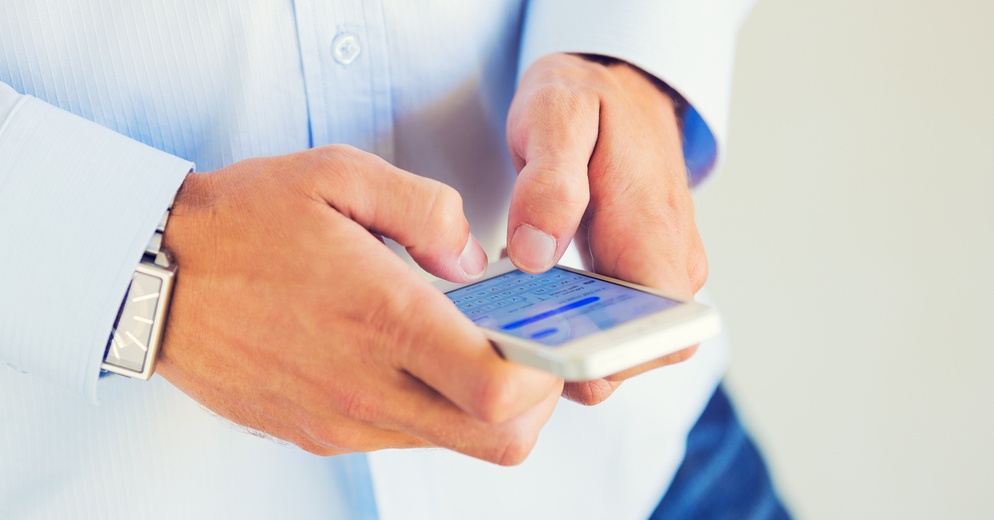 It's no secret: Text messages are the communication method of choice from both marketing and customer service perspectives. As many HubSpot users have found, the advantages of SMS text messages are clear, from cost savings to increased customer response to higher open rates.
But as effective as SMS message marketing and customer service can be, all text message services are not the same. Read on to learn more about the benefits of SMS… and which SMS services offer the most benefits to HubSpot users.
Why SMS?
When it comes to determining text messaging's effectiveness as a marketing and customer service tool, the data is in, and the results are anything but ambiguous. SMS beats emailing in a number of categories, such as response and open rates, timeliness and cost effectiveness.
Studies indicate that text messages are opened at a much higher rate than emails. According to Business.com, text messaging is the most effective way to reach your target audience, with a text message averaging a 90 percent read rate within five minutes of sending, a.k.a.. at least triple the rate of email opens.
Text messaging allows you to reach a larger audience. Mobile device use is widespread; 60 percent of people around the world have access to mobile phones. Mobile use has increased by 4 percent each year since 2013, and doesn't appear to be slowing down any time soon.
A whopping 91 percent of Millennials use their phones to text; of these, more than half are willing to share their number if provided with an incentive. Plus, unlike email messaging, SMS' lack of spam filters means that your messages reach their recipients.
Research indicates that 31 percent of consumers are willing to respond to survey requests through SMS, with an average response time under six minutes. This represents an easy, cost-effective way to glean customer feedback, a valuable asset to any business.
Finally, SMS messaging has an extremely high conversion rate when compared to other marketing channel. Whether you're using CTAs to encourage customers to pay a late bill, make a purchase or attend an event, mobile users are more likely to respond to the quick, clear and concise calls to action included in text messages.
While the benefits of text messaging are clear, it's also clear that not all SMS services are created equally… or offer equal advantages to HubSpot users.
A Better Choice: Inbound SMS
Until now, the only way to send text messages from HubSpot workflows was by integrating Zapier with other text message services. But with the introduction of Inbound Addons' Inbound SMS service, all that has changed. We specifically designed our SMS integration based on the use cases of real HubSpot customers, so Inbound SMS works seamlessly with HubSpot workflows.
Let's compare the two services:
Timing. Inbound SMS plans run instantly. Zapier plans runs every five to 15 minutes.
Quantity. Inbound SMS doesn't limit your messages or workflows. Zapier limits the number of zaps and tasks you can utilize.
Format. Inbound SMS does the work for you by converting any phone number as entered into the correct format. For example, contacts may enter their number as (555) 123-4567, 555123-4567, 55512344567, or other combinations. Our system automatically converts the number to +16175324600, ensuring a higher rate of successfully sent messages. In contrast, Zapier requires the phone number to be entered in a specific format, thus increasing your workload.
Workflow Management. Speaking of workload, Zapier essentially doubles your administrative burden. In order to manage workflow in HubSpot, Zapier requires users to create additional custom properties, then monitor those properties from Zapier— in other words, establish a duplicate workflow. Inbound SMS does the heavy lifting for you, cutting your workload in half.
Tracking. Inbound SMS populates your HubSpot contacts' timelines with the content and time of each message sent, and received, providing full visibility of all interactions. Zapier doesn't.
Responses. Inbound SMS allows you to receive replies straight into the contact's HubSpot timeline, and receive notification of each reply by email or text message. Zapier doesn't support this feature. Instead, you must check your text message integrator application for replies. And, because Zapier can't receive replies, they're not logged in the timeline of the contact. In contrast, Inbound SMS eliminates the confusion by logging all responses and replies in contacts' timelines, so you have full visibility of all interactions.
Replies. Zapier does not allow users to reply directly from the contact record in HubSpot. Inbound Addons allows you to respond to replies from both the contact record in HubSpot and from the HubSpot phone app.
Pricing. Zapier business plan pricing starts at $45.83 per month, billed annually, plus additional message costs. Inbound SMS pricing is $25 per month, billed monthly, with no ongoing commitment and no additional message costs.
The choice is clear: Inbound SMS offers benefits and advantages to HubSpot customers. Inbound SMS even provides you a sample workflow that'll allow you to get started in minutes. If you'd like further information about the capability of Inbound SMS, click here.